Holiday Homes For Sale - Holiday Lets - Camping Sites
Tourist Attractions - Fishing Destinations 
WELCOME TO STARGLADE LEISURE
Starglade Leisure, part of the established family owned Starglade group, which offers residential and commercial lettings and deals in land sales, but has now expanded into the leisure industry owning holiday parks, camping sites and tourist attractions throughout the UK.
The Grange Country Park is on the Essex/ Suffolk borders in Constable Country offering holiday homes for sale from £34,995. The onsite facilities include an outdoor heated pool, BBQ area and clubhouse with restaurant, bar and regular entertainment. Nearby visitor attractions include Colchester Zoo, Flatford Mill and Clare Castle Country Park with the Suffolk coastline being close by too.
Pisces Country park is located on the Norfolk/Cambridge border with holiday homes overlooking their stunning fishing lakes. If peace and tranquillity is what you are looking for then this is the site for you. Sit back and relax on you own decking and take in the sounds of the beautiful wildlife. If you enjoy fishing, some of the holiday homes also offer the opportunity to be able to do this on your very own doorstep.
Acorn Holiday Park offers fishing accommodation for long or short breaks, the perfect get away with a group of friends or the family. The static homes can sleep up to 4 people with views over the lakes, decking area, storage and parking next to the homes. The lakes are fully stocked with Bream, Roach, Rudd and Carp up to 30lbs for you to enjoy fishing dawn to dusk.
THE STARGLADE GROUP
Residential & Commercial Lettings

A family run business with over 45yrs experience in the housing industry with a range of residential & commercial property to rent in Sussex, Kent, Norfolk & Suffolk. Land brought and sold, anything considered. Holiday parks, campsites and tourist attractions.
HOLIDAY PARK HOMES
Holiday Home Sales & Holiday Lets
Offering sites that sell a range of holiday homes at reasonable prices throughout the UK. Campsites that accept tents, motorhomes and caravans. Holiday Let destinations offering luxury lodges, spacious static homes, bell tents and Tourist attractions  throughout the UK 
SUFFOLK, CAMBRIDGESHIRE, NORFOLK, ESSEX, 
ACORN HOLIDAY PARK
Fishing Holiday Destination
A fishing holiday destination located on the Norfolk/Cambridgeshire border, offering spacious static home accommodation which sleeps up to 4 or 6 people. Enjoy private fishing dawn to dusk on one of the four fully stocked lakes in a beautiful countryside setting.  
ACORN HOLIDAY PARK, BEDFORD BANK, WELNEY, CAMBRIDGESHIRE, PE14 9RJ
PISCES COUNTRY PARK
Holiday Homes - Norfolk/Cambridgeshire
Holiday homes for sale with homes overlooking stunning fishing lakes surrounded by countryside and beautiful wildlife. Choose from a range of layouts and designs to buy your dream holiday home for you and your family. This park has many David Bellamy Conservation awards.
PISCES COUNTRY PARK, BEDFORD BANK, WELNEY, CAMBRIDGESHIRE, PE14 9RJ
CARTERS OF SUFFOLK
Handmade Teapots In England
"Teapot Pottery" is a manufacture of novel teapots, which has been going for over 40yrs. Each teapot is handled by several specialised staff and can take a week to complete. Come and join us for afternoon tea and have a go at handcrafting your very own masterpiece.
CARTERS OF SUFFOLK, STONHAM BARNS PARK, STONHAM ASPAL, SUFFOLK, IP14 6AT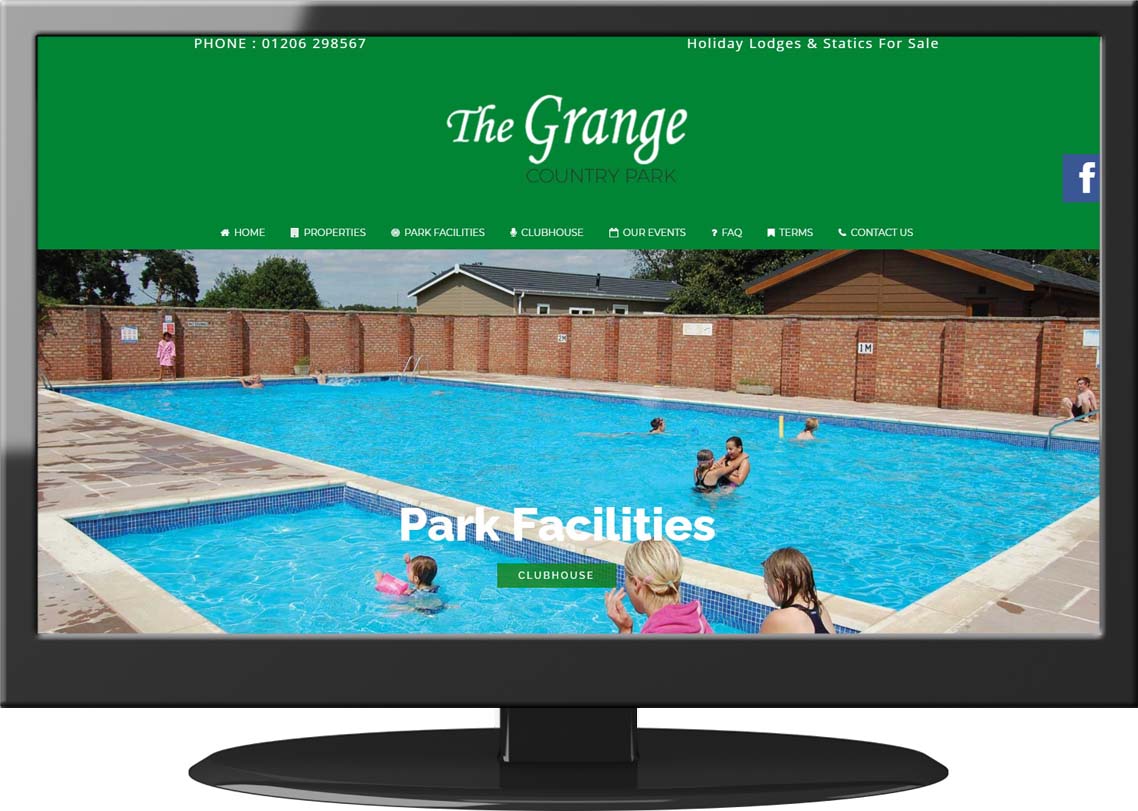 THE GRANGE COUNTRY PARK
Holiday Homes For Sale
Luxury Lodges & Holiday Homes To Purchase That Suit A Variety Of Budgets And Tastes. Set On An 11 Acre Site Located On The Essex/Suffolk Border In The Beautiful Constable Countryside. Boasting An Outdoor Heated Swimming Pool, clubhouse And Children's Play Area
THE GRANGE COUNTRY PARK, STRAIGHT ROAD, EAST BERGHOLT, SUFFOLK, CO7 6UX
 BREEZE REDWINE
One of the hottest country names in 2021
Stonham Barns Park signed Breeze Redwine in 2020 who is a powerful singer-songwriter, happy and content to grow as her musical output develops and it's growing fast.  She plays guitar, ukulele, and piano. Breeze writes narrative songs with depth and feeling about life from a young, female perspective.
STONHAM BARNS PARK, STONHAM ASPAL, SUFFOLK, IP14 6AT
STONHAM BARNS PARK
Leisure & Shopping Village
Fun Activities & Pursuits For All The Family. Including Pirate Adventure Golf, Golf Course, Indoor Play Centre, Bouncy Pillow, Paint Your Own Pottery, Shopping Village With Unique Shops, Suffolk Owl Sanctuary, Garden Centre,  Showground With Weekly Events, Plus More
STONHAM BARNS PARK, PETTAUGH ROAD, STONHAM ASPAL, SUFFOLK, IP14 6AT
STONHAM BARNS FISHING LAKES
Open 7 days a week
2 stunning lakes, set in a tree lined corner of the park away from the rush of everyday life, filled with a mixture of Carp, Tench & Bream. Our lakes provide a relaxing vista to enjoy one of your favourite past times. All ages and experience welcome. 
STONHAM BARNS PARK, PETTAUGH ROAD, STONHAM ASPAL, SUFFOLK, IP14 6AT
STONHAM ASPAL CAMPSITE
Tents - Caravans - Motorhomes
Surrounded by countryside and wildlife a warm welcome awaits you at the Stonham Aspal Campsite. Ladies, Gents Disabled toilet and shower blocks. Children's play area and many onsite facilities to keep the whole family entertained. Try something different and hire a bell tent!!
STONHAM BARNS CAMPSITE, PETTAUGH ROAD, STONHAM ASPAL, SUFFOLK, IP14 6AT
 BISTRO AT THE BARNS
Restaurant - Take Away
A Family run business serving fresh food using locally sourced ingredients. Outside & indoor seating, open 7 days a week from 8.00am. Whether you are popping in for breakfast, a leisurely lunch, afternoon tea, evening meal or Sunday Carvery, our friendly staff will be there to great you.
BISTRO AT THE BARNS, STONHAM BARNS PARK, STONHAM ASPAL, SUFFOLK, IP14 6AT
 TUMBLEDOWN 
Soft Play Barn & Sensory Room
A perfect place for children to come & let off steam rain or shine, where kids can run, jump, climb & explore to their heart's content. There is a wonderful array of attractions to keep the little ones busy from exploring the ball pit to dodging the hanging snakes to whizzing down the slides.
STONHAM BARNS PARK, STONHAM ASPAL, SUFFOLK, IP14 6AT
STONHAM BARNS HOLIDAY HOMES
Luxury Holiday Homes For Sale
A Range Of Stunning Lodges & Holiday Homes Available To Buy. With A Range Of Homes At Different Budgets, There Is A Perfect Holiday Haven To Suit Every Taste. Holiday Homes Nestled In The Tree Lined Avenue At Our Holiday Park, Or Alongside Our Picturesque Lakes.
STONHAM BARNS PARK, PETTAUGH ROAD, STONHAM ASPAL, SUFFOLK, IP14 6AT
Stonham Barns Park, near Stowmarket, Suffolk is part of a large 130 acre leisure and retail complex, yet it hasn't lost that countryside feel. The site boasts lots of green space and has a beautiful campsite. With a range of onsite activities such as 8 different golf attractions including a pirate themed adventure golf, fishing lakes, children's play area, many bespoke shops, restaurant, tearoom, indoor softplay barn, The Teapot tearoom located inside the famous Carters of Suffolk. Then there's the Showground and the theatre, with regular family shows for your enjoyment throughout the year, and lets not forgot it is also the home to the Suffolk Owl Sanctuary.
Stonham Barns Holiday Homes is a unique site selling luxury holiday lodges overlooking beautiful lakes at affordable prices. We also have a range of stunning 2 and 3 bedroom static homes for sale. With all the onsite facilities this a perfect site for any family to start making those all important memories or a couple looking to just sit back and relax and enjoy their surroundings.